A sampling of our social events throughout the year...
Happy Hour (First Mondays)
One of KCAPA's longest standing traditions has been meeting up for happy hour at McCoy's each first Monday of the month. If you have been in the Kansas City area for awhile, then you know that McCoy's has now been renovated and renamed Mickey's Hideaway.
Prior to pandemic times, we would meet up in person. These events are currently being held over Zoom. We occasionally mix it up and play virtual trivia or do a scavenger hunt. Stay tuned for when we will be able to meet again in person!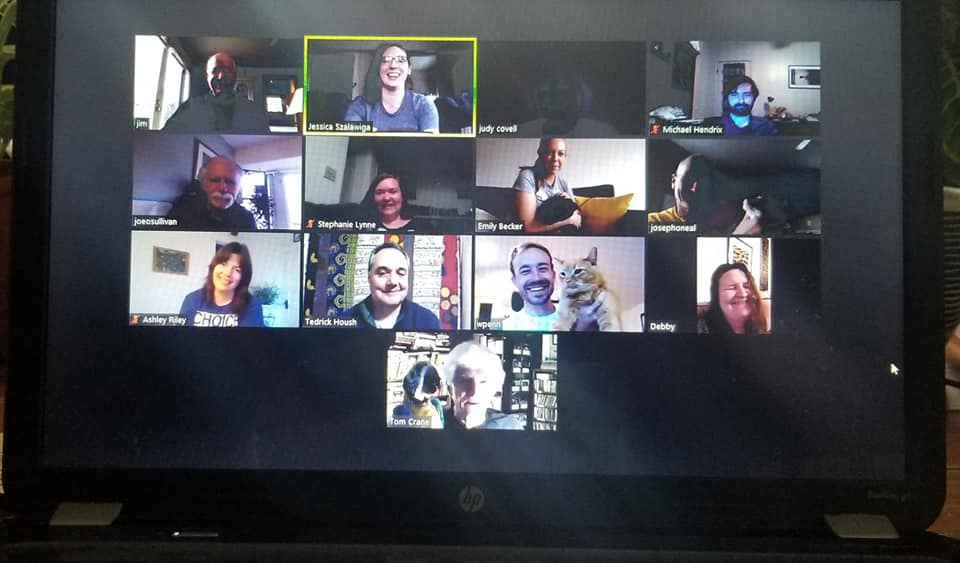 Third Thursdays
Each third Thursday of the month, we get together to share a meal from a different culture at a restaurant in the Kansas City area. These dinners are currently postponed due to COVID-19. However, when the weather is nice we meet for socially distanced picnics outside. We encourage you to bring something to eat/drink from a local restaurant to help support small businesses in our community.
Some of our past favorite restaurants include:
Potlucks
About 3-4 times a year, some of our members graciously open their homes to host a potluck. Whether it's a favorite dish from your host country or grandma's secret recipe, everyone brings a dish to share. 
Book Club
In order to learn more about diversity, equity and inclusion, KCAPCA hosted it's first book club September 10, 2020. We plan to continue hosting these meetings at least each quarter and will continue to read books from authors of diverse backgrounds and challenge our world views.
Our first three books were:
The Immortal Life of Henrietta Lacks by Rebecca Skloot
The Hate U Give by Angie Thomas
Sigh, Gone: A Misfit's Memoir of Great Books, Punk Rock, and the Fight to Fit In by Phuc Tran